Male Deviated Septum / Rhinoplasty Before and After
PATIENT
Age:  30-50

Gender:  Male

Procedure: Sinus Surgery, Septoplasty, Rhinoplasty, Nasal Reconstruction, Rib Grafting

Location: New York, NY
PROFILE
Dr. Moustafa Mourad
Board Certified Head and Neck Surgeon
212-832-0444
Procedure Details
Very pleased to post before and after photos of my patient who had a rhinoplasty. The patient is a pleasant and wonderful 40 year old Male that came to me looking to fix the appearance of his nose.
The photos on the left show the before, where he had a droopy tip, dorsal hump and bony deviation to his left. Important considerations are to address all these areas without compromising the patient's masculinity and keeping his nose in harmony with the remainder of his other facial features. He underwent rib reconstruction through a minimally invasive 1.2 cm incision, due to an absence of septal cartilage.
He is currently 3 weeks out and still has mild swelling but still looks great! He should continue to heal well and look good!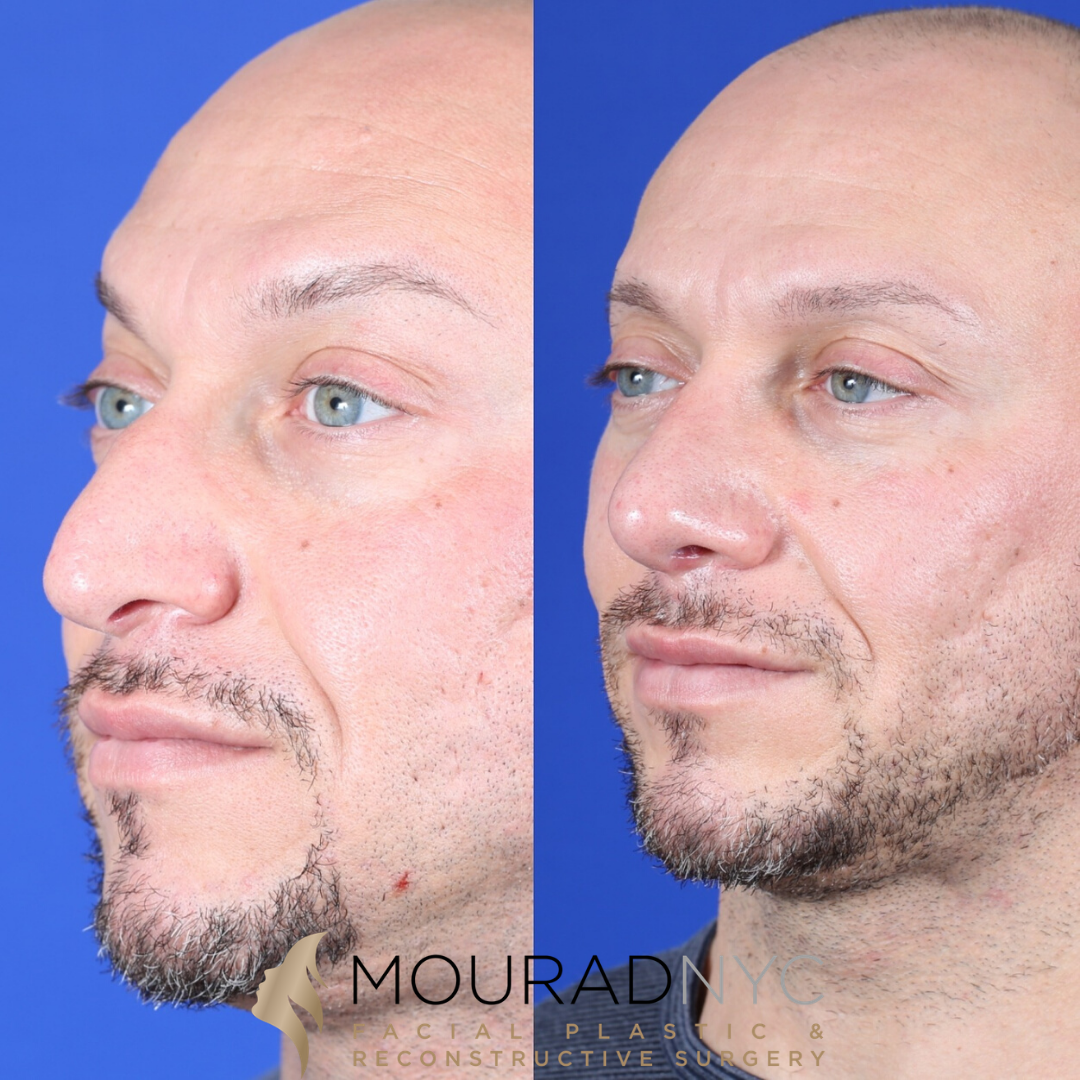 Request an Appointment
Please call our office at 212-832-0444 for immediate assistance Monday – Friday from 9am to 5pm. If we are not available on the phone please use the request an appointment form below.
Office of Dr. Moustafa Mourad
Office of Dr. Moustafa Mourad
Popular Searches
* All information subject to change. Images may contain models. Individual results are not guaranteed and may vary.
Request Your Appointment Today